About Twinning Link
Twinning basically consists of a special bond of friendship between two towns which are quite similar as far as their geographical , sociological or industrial characteristics are concerned. Both Cuijk and Maldon are situated on rivers; they have approximately the same number of inhabitants and boast of a rich history, going back to the pre-Roman era. This bond has been made official in so-called Charters; the two towns have committed themselves to maintain and possibly expand the special link between them.The nature of this bond ranges from administrative, social and cultural levels to friendships between individual residents of both towns.
De Twinning bestaat in wezen uit een bijzondere vriendschapsband tussen twee steden die qua geografische, sociologische of industriële kenmerken sterk op elkaar lijken. Zowel Cuijk als Maldon liggen aan rivieren; ze hebben ongeveer evenveel inwoners en hebben een rijke geschiedenis, die teruggaat tot het pre-Romeinse tijdperk. Deze band is officieel vastgelegd in zogenaamde charters; de twee steden hebben zich ertoe verbonden de bijzondere band tussen hen in stand te houden en mogelijk uit te breiden. De aard van deze band varieert van administratieve, sociale en culturele niveaus tot vriendschappen tussen individuele inwoners van beide steden.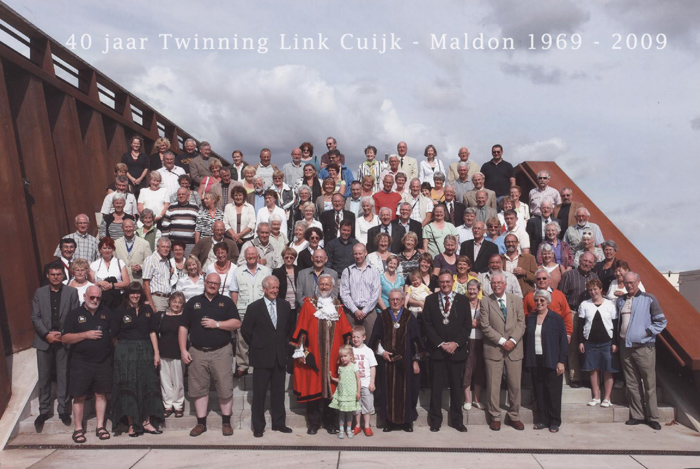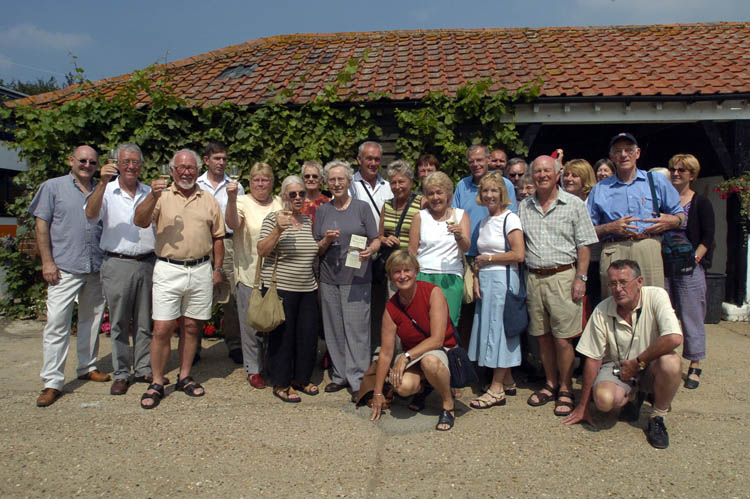 The Twinning Link between Cuijk and Maldon
Maldon and Cuijk have been twinned since 1969. The initiative was taken by the former Mayors Ron Daws from Maldon and Ben van Zwieten from Cuijk. The official Charters were signed in 1970. From 1970 onwards regular exchanges have been taking place, on official levels as well as of a personal nature; besides, many clubs, social or cultural institutions sent and received representatives as guests and hosts. True to say that during the forty-odd years of twinning hundreds of Cuijk and Maldon residents have paid a visit to their Twinning town.
De Twinning Link tussen Cuijk en Maldon
Maldon en Cuijk zijn sinds 1969 met elkaar verbonden. Het initiatief is genomen door de voormalige burgemeesters Ron Daws uit Maldon en Ben van Zwieten uit Cuijk. De officiële oorkonden werden in 1970 ondertekend. Vanaf 1970 vinden er regelmatig uitwisselingen plaats, zowel op officieel niveau als van persoonlijke aard; daarnaast zijn er veel verenigingen, sociale of culturele instellingen die als gastheer of gastvrouw vertegenwoordigers sturen en ontvangen. Het is waar dat in de veertig jaar van Twinning, honderden inwoners van Cuijk en Maldon een bezoek hebben gebracht aan hun Twinning plaats.
Twinning over the years...
Twinning door de jaren heen...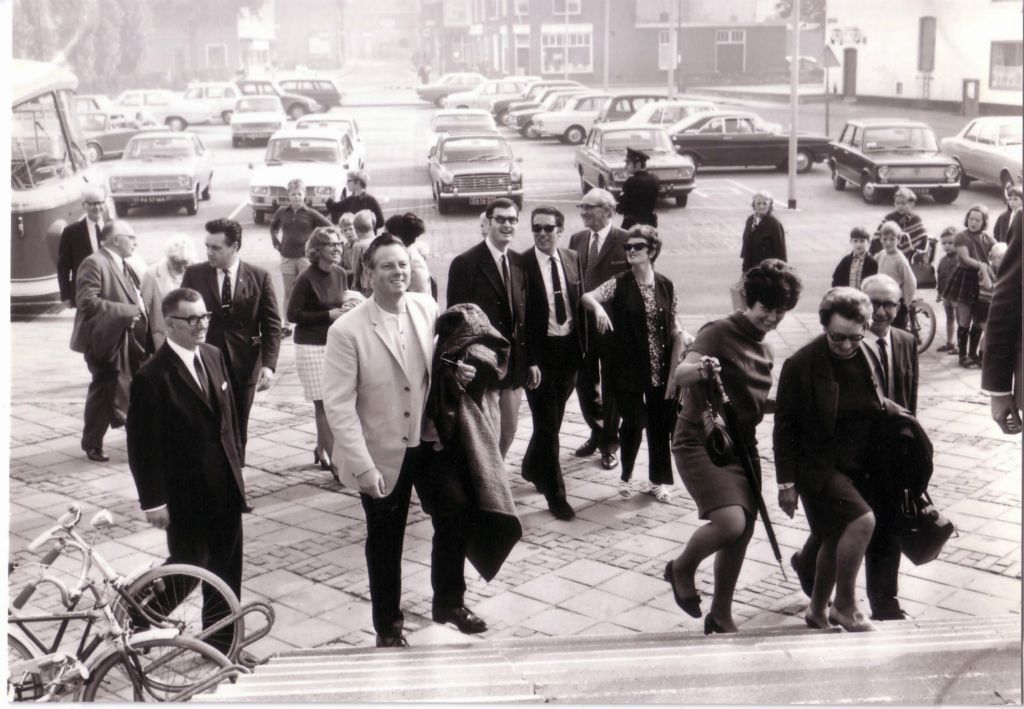 First visit delegation Maldon to Cuijk 1969.
Familiar on this picture / op deze foto: Ron Daws-Keith Munnion and alderman Gerrits-Ad Cooymans.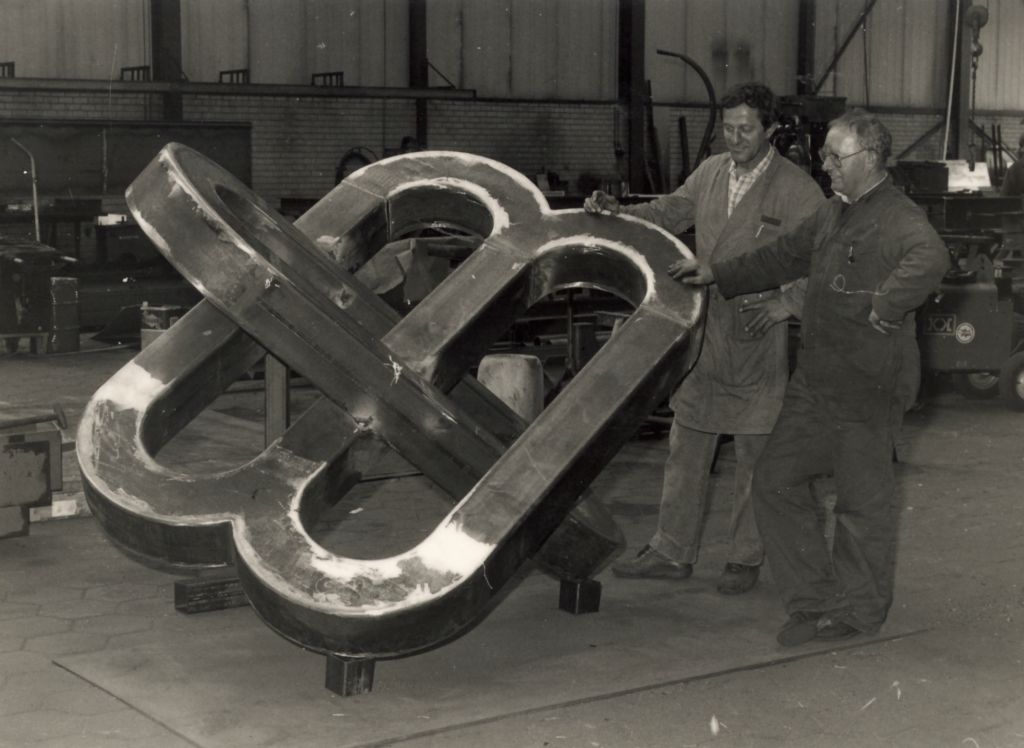 Design Twinning monument by Kepser 1985.
Design by Berry Hermans Artifex Cuijk.
Familiar on this picture: Jan Jilissen with a colleague.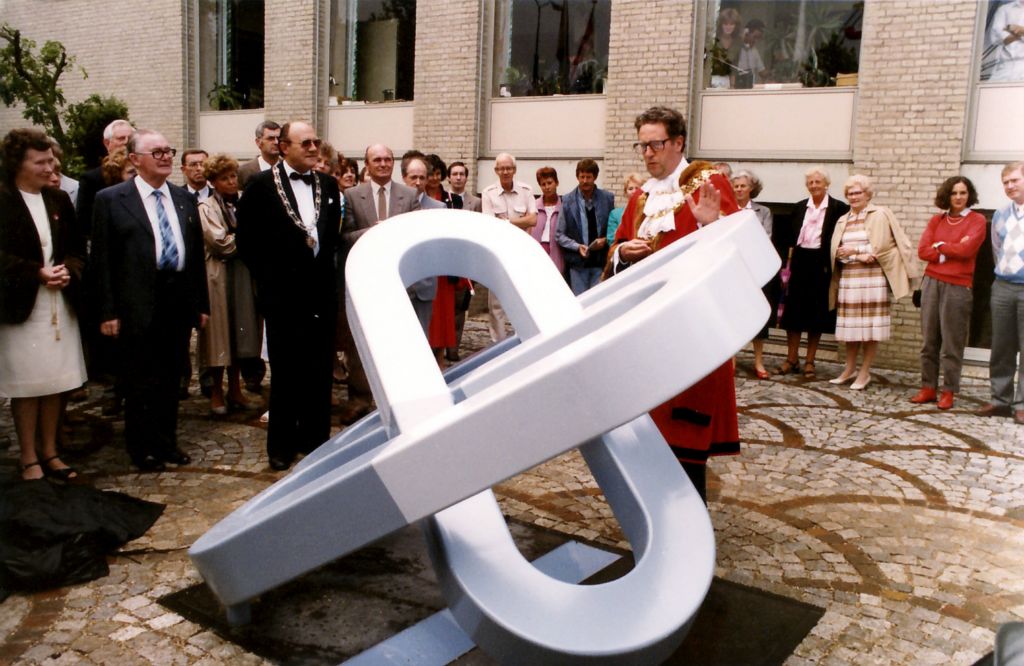 Revealing the Twinning monument in front of the city council in Cuijk.
Onthulling van het Twinning monument voor het gemeentehuis in Cuijk.
Familiar on this picture: Mayor of Cuijk Cor van de Rakt and the mayor of Maldon Keith Munnion.
Op de foto: Burgermeester van Cuijk Cor van de Rakt en de burgermeester van Maldon Keith Munnion.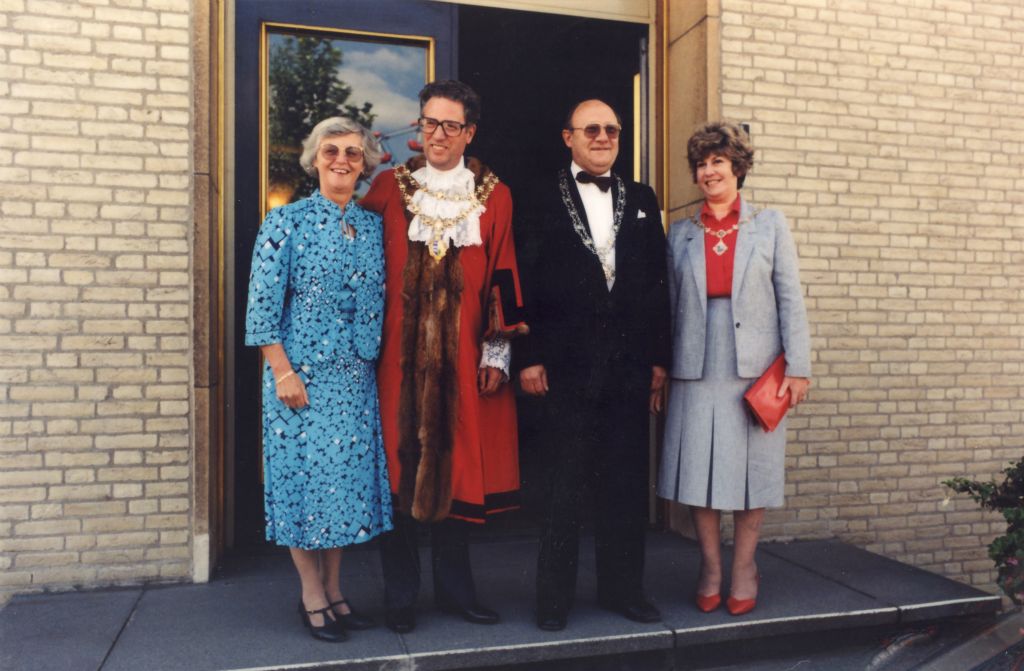 The welcome of the English guests in Cuijk 1985.
From left to right: Ms van de Rakt, Sir Keith Munnion,
Sir Cor van de Rakt and Ms Munnion.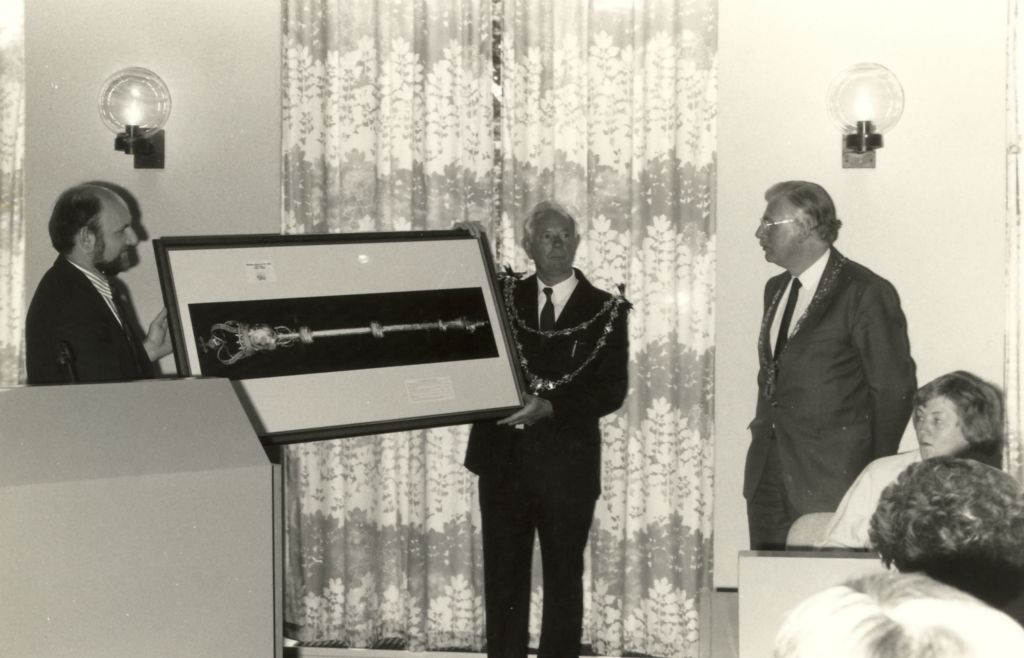 A gift from Maldon 1989.
Familiar on the picture: Chris Norringthon, Ron Daws and Mayor Henk Hendriksen.